Our treasured travel tips
I choose to travel with as light-weighted baggage as possible to help enjoy my trip right from when I step out of the door and head to the airport. Traveling 'light' has enhanced my trips across Africa in so many ways. It always saves me from waiting in line to claim my baggage. Traveling light helps me to avoid the nightmare of carrying a big suitcase around while catching a connecting flight, and even losing my bag.
I simplify my trips by traveling light, with a backpack or hand luggage. And I want to share some tips on how to keep it as simple as possible. I also asked a few friends, colleagues, and neighbors for their tips on simple travel and their answers were wonderful. In this article, I will compile the best tips that will change your travel experience to Africa.
Before I share the tips, I will share a poem that summarizes how to 'simple travel'.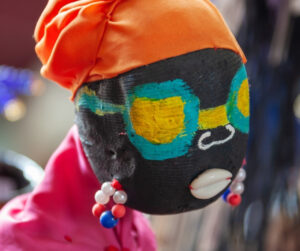 Poem by Elsie
Open your heart and mind to everything
Accept everything and everyone
Forget your background, habits, and norms
Follow your heart
Reinvent yourself moment by moment
Pack light and remain open to light in people
who bless you with smiles.
Tips to Keep your trip to Africa simple
What to pack to travel light. Travel documents, deodorant, ID, credit card. deodorant, a pair of trousers, 2 pairs of shorts, 2 T-shirts, 3 pairs of underwear, a cap or hat, sunscreen, 1 swimwear, 1 book, journal and pen, phone and charger (also to be used as a camera). "Anything else I need: I will purchase at the destination". Ask yourself this question "Do I need this item or want it?" There is little you need when you travel. Remember you are packing what you can take along on the flight.
Think about things you can buy cheaply at the destination like toiletries and don't bring them with you when you pack. You can always buy local products when you run out. It is also part of the experience.
Pack clothes and undergarments that are lightweight so that you can quickly wash them as needed. They will be able to dry overnight.
Arrive earlier at the airport than you think is necessary for both domestic and international travel. You may arrive 2 hours before the time for a domestic trip and 6 hours before the time for international trips. This reduces stress while waiting for along security check as the time for your departure inches even closer. Ordering your favorite drink at the airport restaurant while you wait to board the plane is better.
Prepare for security checks-in. Wear comfortable easy shoes preferably without a shoelace. Do not wear belts with metals or don't wear belts at all.
Put your jacket in your carry-on before you get to the security checkpoint. Put all your electronics and fluids (perfume, toothpaste, deodorant, up to 100ml) in a transparent plastic bag. Do this to avoid searching through your bag to find at the security checkpoint and repack them after you go through security.
Keep important telephone numbers written down on paper, in your diary, in memory, just in case you lose your phone (telephone number of travel company, tour guides, embassy, people in the ground, and family).
Do not bring all your money with you when you go out (when you arrive at the destination) Leave some at the place you lodge. Leave extra credit cards back home.
Take time for naps in between your trip. I mean it.
Talk to locals and always begin with a smile.
Taste, eat and enjoy local food you have not seen before. It is part of the experience. Remember that locals are always quick to caution visitors about food that will cause a stomach upset for first-time visitors.
Plan some must-do's and leave the rest to chance, do not be caught up with a single sight.
Wander around and stay open to the crazier elements of the culture. Observe and ask questions later.
Get up early in tropical climates. This will help you to beat the heat of the day. It will help you to avoid crowds and get more out of your day at a leisurely pace. Again, do the things you want to do first since plans may go awry as the day goes on.
Do not try to see everything in a given place. You will probably have a better time if you focus on meeting great people (instead of going to great places. Sometimes you can only visit the right places when you meet the right people during your trip).
Try to stay away from popular/big tourist spots unless there is something you want to see. I will recommend meeting locals, observing and doing the things they do, and eating the food they eat always makes for a great experience.
Leave your laptop behind. For computer addicts, being away from the internet for a few days recharges and relaxes you in ways you never experience at home.
Get one of those totes or bags that fold up into a small package to slip into your backpack. You can use this to collect your souvenirs. Alternatively, mail your purchases home as you go. This reduces what you must carry around with you, what you have to list for customs.
Old clothes and underwear can be disposed of to make room for your souvenirs when returning home.
Bring along a hand sanitizer, wipes, and Ziploc bags.
Get well informed about the destination you are visiting. Make photocopies of sections of guidebooks. Leave it with your neighbor or family along with your itinerary. If there is an emergency (you have your wallet or bag stolen), you can contact your neighbor or family back home through a telephone call. You can also scan all important documents and mail them to yourself. This way you always access these documents.
Make copies of your passport, credit cards, and other valuable documents and bring them along for emergency reasons. Again, write an emergency phone number for each credit card aside from the photocopy and leave this information with your family back home. In case of an emergency, you can contact your family back home for this information.
When you're done reading your only book, find a book-exchange and trade it for a new one.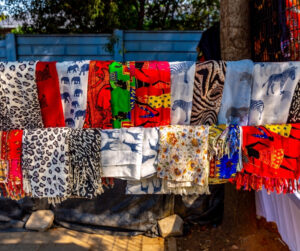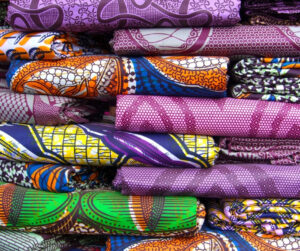 African fabrics
When visiting Africa, many are excited purely because of the culture, weather and typically because they are visiting a destination not typical of places they have visited in their lifetime. (These are answers from Europeans and American friends). To be able to make the most out of your trip consider the great tips mentioned above to help keep your trip simple.