1 set of 4 Butterfly waist beads with a mix of glass seed, crystal, and gemstone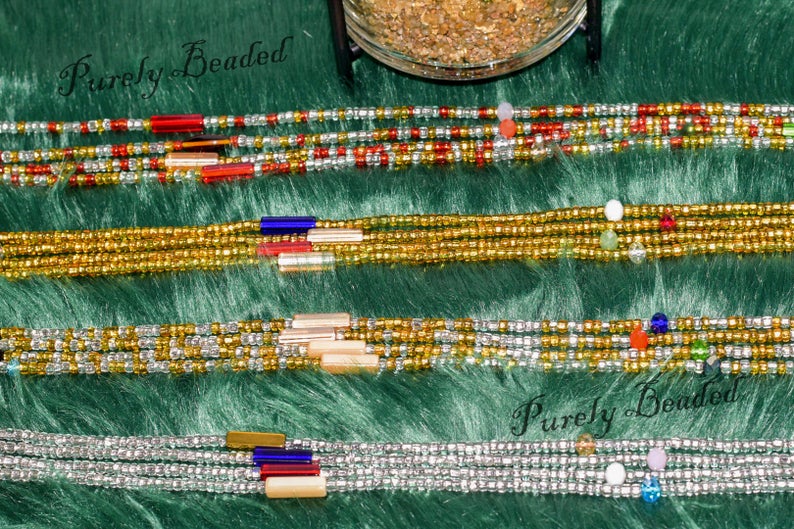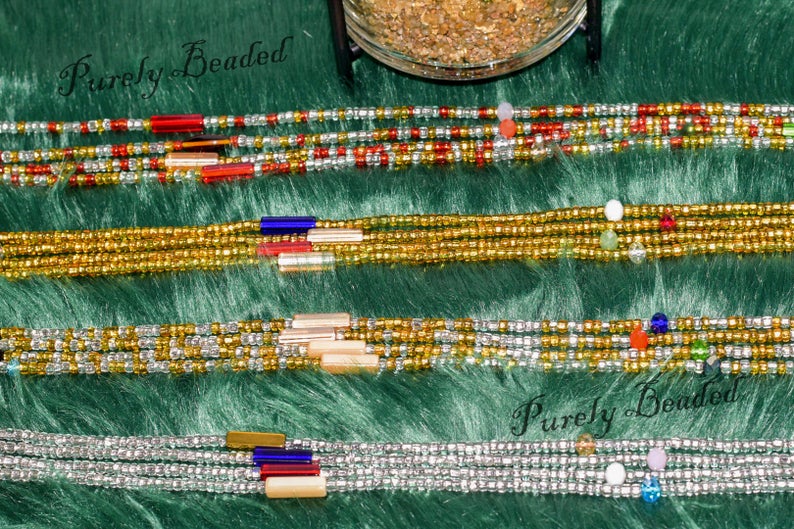 A one-time price of
EUR €49.99
will be added to your order.
ITEM
Butterfly waist beads with a mix of glass seed, crystal, and gemstone - African Bead - Ghanaian belly beads - Recycled waist beads. Secured with thread. very comfortable and not itchy. Can be used as belly and/or waist beads
PRODUCTION TIME
2 hours per item.
USES
it can be used as Waist Beads - Belly Beads - Waist Jewelry - African Waist Beads.
ESTIMATED TIME OF DELIVERY
We anticipate between 3 to 5 working days but this is never guaranteed due to unanticipated delay with the shipping company.