Once again we have been blessed to see Christmas bells ringing alongside all the beautiful décor around us. Many of us look forward to unwinding, cooking delicious meals, setting up Christmas décor, visiting family or even traveling somewhere new in the world. These are all good, especially after a year of climbing and falling to get to this time. We all deserve the seasons best.
Whiles we take time to prepare for the holidays let us open our arms to be a rainbow in someone else's cloud. I will entreat and remind you all my faithful readers that there is a need out there this festive season that must be met.
While we celebrate, let us remember to send warmth and love to others who may not be as privileged as we are. A token of love can be in the form of cash, kind, or even spending time with that person who simply needs our love. You can visit an orphanage or a senior care home; donate time and money, play games, do face painting, and other fun activities. You can also package your leftover food and give it to the homeless people in your area- the act of giving does not have to be fancy or elaborate.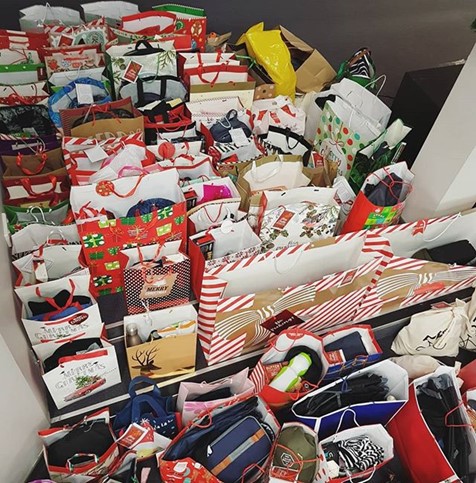 Gifts and food that makes all the difference this festive season
I will sign off for the festive season with this food for thought, I believe it will enlighten you to give a helping hand.
We hope to vibe with you next year and to learn from one another. Next year, my team and I plan to bring your attention to detailed information on places around the world where the African culture is celebrated, meaningful destinations in Africa where you can combine sightseeing and volunteering or charity work.
Keep loving one another till the next blog post on January 16th, 2020. In the meantime, keep our Facebook and Instagram account on your radar.
Let's go out there and WoW people. Merry Christmas, and Happy New Year!
Are you interested to learn more on Africa's best travelling experiences? Read more on our website.