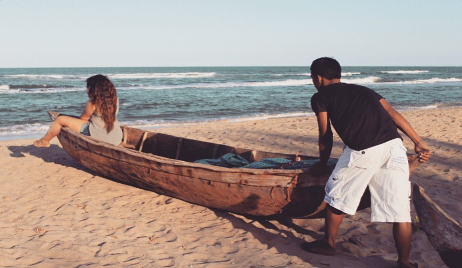 Photo by Chaminou (Instagram)
Travel to Africa curious and return home empowered
This short article is to inspire a shift in perspective. Are you tired of doing the same thing over again just to earn a decent living? Have you had enough and want to move on to the next thing? Do you need clarity on your next decision concerning what you want to do at this point? Read further to catch some goodness.
Africa is saturated with professional development
To be clear about your current field of studies or work, you need to periodically take field trips to a location that shares a practical experience about different concepts. A field trip is a trip with an educational intent where participants interact with the venue, it's set up and exhibitions to gain a first-hand connection to ideas, concepts, and subject matter. Several countries in Africa are enriched with the resources that are solely found on the continent. Field trips bring you to unique places that cannot be found at school or workplace. You can observe a natural setting and create meaning through experience. Interactive exhibits will help you to play with concepts and activities that are new and thought-provoking.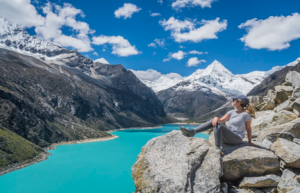 Photo by William Justin de Vasconcellos
Why take a field trip to Africa?
People who participate in field trip experiences generate a more positive attitude about life. They add reliance on learning and interpersonal relationships to promote personal social development. You will be able to improve your observational skills, curiosity, interests, social skills, by sharing your perceptions and knowledge with others to result in motivation to reach new and higher levels. If you feel you are stuck and not enjoying what you are doing, a field trip to Africa will offer you a unique opportunity to create connections to help you gain understanding and develop an enjoyment for learning.
Photo by Jon Tyson
Engage in a multidimensional activity where all your senses are involved. (Touch, Feel, Smell, Hear, and See)
This is where you will engage all your senses to authentic, first-hand, sensory-based learning. You will be able to explore; listen, watch, disassemble and reassemble. You will be able to learn a lot by grasping experience and transforming it into a result or an application. You will be directed to a specific experience to guide you through reflection to increase knowledge, develop skills, clarify values, and develop your capacity to contribute to your life, vision, family, or community.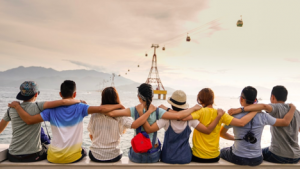 Photo by Duy Pham
Quality Experiences lead to deeper learning and interest development
Here are 7 of my favourite African countries for a field trip
Madagascar, Tanzania (Zanzibar), Kenya (Lamu), Seychelles, Comoros, Cape Verde, and Mauritius
Also known as the Islands of Africa, they are found in the Indian and Atlantic Oceans. These countries have spectacular natural resources that will teach you to gain clarity for your next adventure in life.
Look out for my next article where I will talk more about what these countries have to offer for the most experiential field trip to Africa.
P.S. A field trip across the breadth of Africa with focus will provide a potential impact on your knowledge, interests, and life vision.
Join us for our next trip to Africa for life-changing field experience.
Do you need expert advice/help on your trip to Africa?
Are you seeking a travel experience in Africa tailored to your preference?
Do you need us to plan your itinerary by laying out the activities for your trip to an African destination + hours, days or months of volunteering to make your trip more meaningful?
Please send us an e-mail @ panford@africanculturetrip.com
We are glad to help you.