Food is a source of livelihood we cannot do without but, delicious food makes all the difference. The people in Seychelles, who are called Seychellois, have a strong food culture that will entice you into learning all about what and how they cook. Read further to learn more about different delicacies you should look out for when in Seychelles.
 The Seychellois have a splendid Creole food culture that originated from the mix of their African, Asian and European roots. An important highlight of Creole culture is their great sense of sharing; which involves the passing-down of languages and traditions to develop the unique food culture of the Seychellois.
Families are commonly large in Seychelles and everyone seems to know one another. Generally, people have a relaxed lifestyle as compared to other cultures. For instance, elderly citizens are ordinarily at home to take care of their grandchildren when their parents are away. Children are often found playing on the beaches and fishing. It is also common to find the breadwinners of the family fishing to make a living. Having different fish species and spices readily available as well as loads of time on their hands, locals love and can enjoy cooking good food.
THE BEST SEAFOOD
Seychelles is known to have some of the most delicious seafood in the world. The country's location in the Indian Ocean makes it possible for locals to obtain fresh fish daily.  Creole cuisine combines Asian food with spices of Indian cooking finished with a French flair. Local chefs take their time to season fish with lime, ginger, garlic, coconut milk, chili peppers, and then cook it to perfection. Examples include tuna, octopus, lobster, shrimps, crabs, red snapper, parrotfish, grouper, jackfish, squid, kingfish, and barracuda. It is also possible to cook for yourself if you wish to do so. Remember it is cheap to buy groceries at a local market during the market day, which is organized a least once every week depending on which Island you are staying on. For example, if you are staying on the main island of Mahe, there is a street market organized at the Beau Vallon beach every Wednesday from 16-21 o'clock.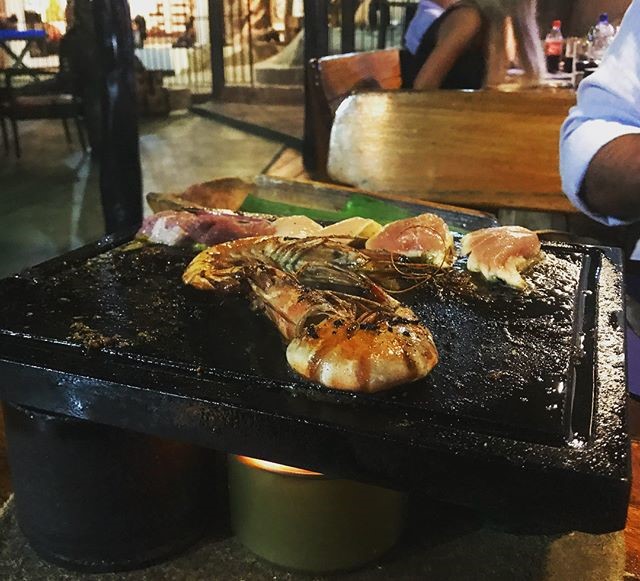 SOUPS
 Soups are commonly served as a starter. You can choose between tec-tec (a tiny shellfish) soup or the Bouillon blan soup. If you do not like spicy food, let the chef know beforehand. Popular fish include shark, tuna, and octopus. Sometimes fish such as sharks and tuna are dried and used to prepare the soup. "Dried fish gives the soup a different vibe" a local chef explained. For something exotic, you could try the fruit bat curry soup which is popular for its delicious taste.
If you are not a fan of rice to go as a compliment with the soup, you can opt for plantain, sweet potato, cassava, and breadfruit. Below is a typical Creole recipe for Bouillon blan.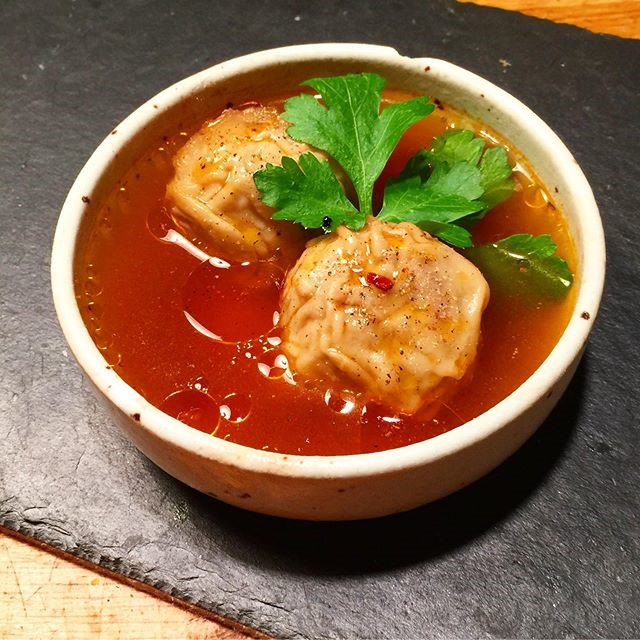 Bouillon blan
Ingredients
2 kilos of fresh fish
4ml turmeric powder
Salt\pepper
150g Onions (Purple)
60g Fresh tomatoes
25ml tomato puree
Local fish spices
Mixed local herbs
30g fresh ginger
30g garlic
Method of preparation
Clean and cut the fish to your preferred sizes. Put fish into a cooking pan and add herbs and turmeric. Blend ginger, pepper, garlic and salt and add to the fish. Add a little water and bring it to boil at a low temperature. Add sliced onions and allow to simmer. Add tomato sauce and finely chopped tomatoes. Add a little bit more water and allow to simmer for 15 minutes. Voila, your soup is ready. Very easy to prepare.
Deserts, snacks and appetizers
The Seychelles is known for a variety of tropical fruits that can be eaten as desserts. These include bananas, oranges, grapefruits, Jamalac, pineapple, mangoes, papaya, and custard apples. These local fruits can be purchased at an affordable price at the market. Fruits can be used as a 'grab and go' when you can barely make time to sit down and eat.
Chutneys, are also called Chatinis can be eaten as desserts. It is made out of grated green papaya or a local fruit called golden apple. It is typically fried with some onion and served with vinegar or fresh lime juice. You can go for breadfruit made with island spices and coconut milk if you are a fan of sweet deserts. Other deserts are also made of bananas and coconut.
Self-Catering options
Many restaurants, take-away stalls, beach markets and hotel restaurants are ready to serve you with the above local delicacies. Locally owned self-catering properties and quest houses are great options if you want to cook for yourself. Some property owners also offer meals as an option if you are interested. GT.  Properties  and Villa Kordia are good apartments to consider for self-catering tourists. Local drinks such as Ekyu and Seybrew which are locally manufacture alcoholic drinks are readily available for sale to quench your thirst.
As a visitor in the Seychelles, I advise you to make time to taste the Seychelles cuisine to make your trip memorable and complete. There is also a lot to learn from the Seychelles food culture because of the way time is taken to prepare the meals and with fresh ingredients. The Seychelles cuisine allows you to taste a blend of flavors that are unique to different parts of the world.
Do you want to discover more about Seychelles? Discover the 7 best things to do in Seychelles and 5 detailed travel tips to the islands.