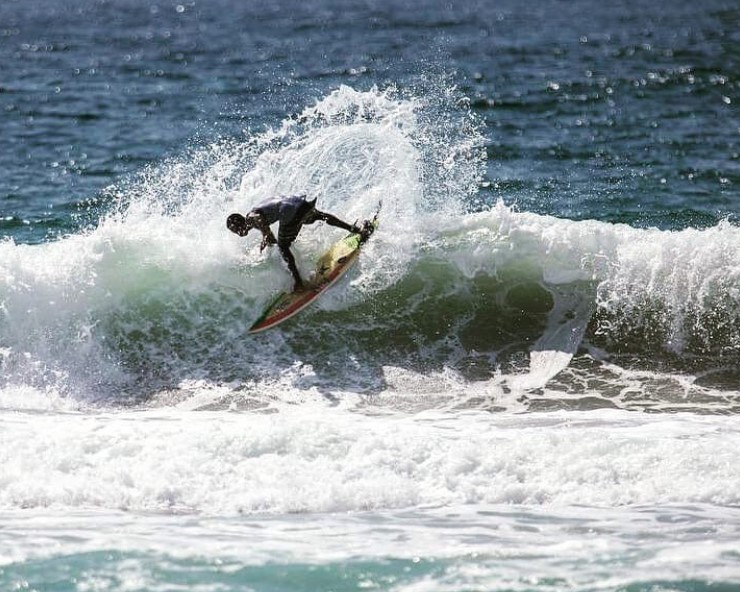 Surfing is an adventure; it takes a lot of effort and practice to catch that perfect wave. For some people it is a hobby, for others, they do it for fun, while a few others want to dare themselves through surfing to see their capabilities. What are your thoughts on surfing? Is it something you've wanted to try at some point in your life?
How and where to go surfing in Ghana
This article is to tell you about where and how to surf in Ghana. It will also enlighten you about the benefits of indulging in surfing when you visit Ghana. Yes, it is possible to learn how to surf in Ghana! For beginners, surfing is broken down in simple terms to get you active on the water in no time. For those who are already good at the craft, this is your one-stop place to catch a wave and surf. is the place to check-in. It is located in the heart of Accra, the capital city of Ghana and it is the best of its kind in West Africa. Incorporating this experience in your to-do list during your trip will serve you well.
Surfing for students
For your student trip to Ghana, learning how to surf is made easy at this facility. Mr. Brights can tailor your surfing needs to fit your schedule. If you are an amateur in surfing, a very good surfer or a surfer who has not surfed in a while and need to take a refresher course, it is all possible. For the student who is traveling in a group or solo, there is always a tailored package for you. Do you need assistance in planning your trip to Ghana for fun, an internship, volunteer/charity work? Contact us now.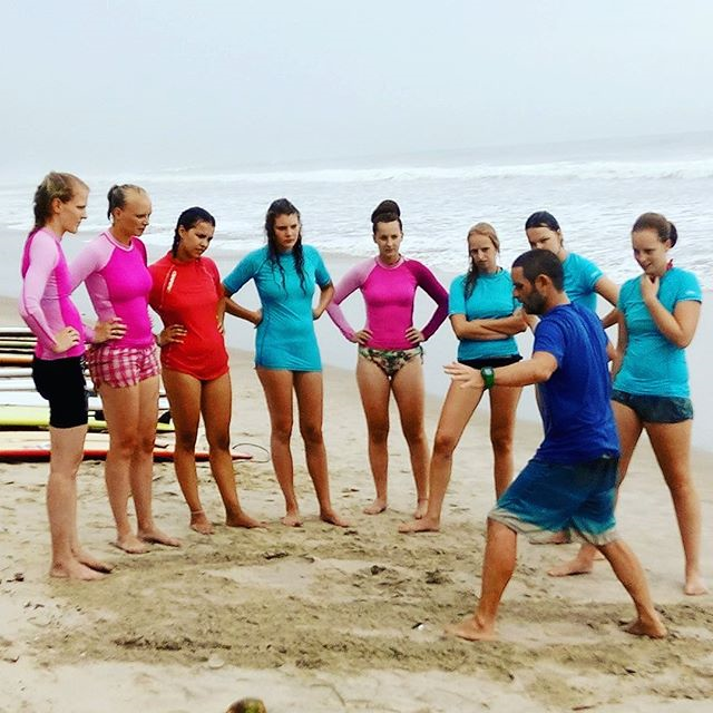 Surfing for the business traveler
For the businessperson, time is of the essence. If you can manage a few hours after work or you happen to have a free weekend in between your stay, then Mr. Brights surfing facility can help you unwind whilst combining business with leisure. Their weekend package will serve you well. This package is beneficial to both the beginner and advanced surfer.
Surfing for tourists
As a tourist, your main aim of travel could be to see, feel, taste, experience, and maybe do some charity work. Whichever way you choose to have fun; I entreat you to catch a wave at this facility. For family travelers with children, this is a great option for you to engage the kids to learn something new whilst enjoying themselves.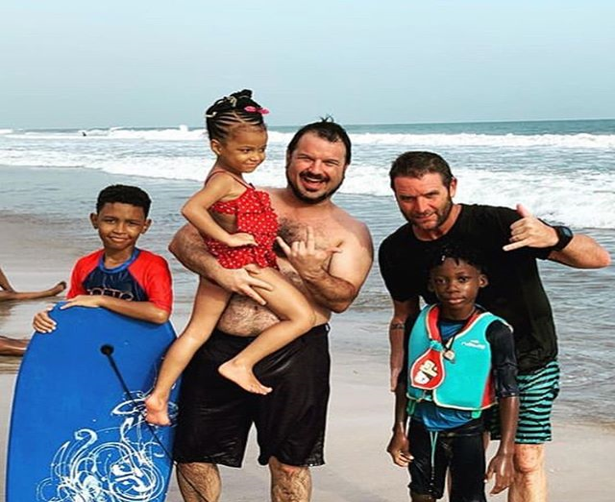 A list of procedures covered during lessons
– Surf Safety
– Surf Awareness
– Basic board handling and navigation – Paddling
– Positioning on the board for trimming
– Push up position
– Stand up technique
– Catching and riding waves
– Basic Learn to Surf information (source, mrbrights.com)
Why you need to be part of the surfing community in Ghana
As an advocate for engaging in meaningful trips that benefit the destination a visitor has enjoyed, surfing in Ghana is a wonderful way of engaging in a sustainable and meaningful trip. Mr. Brights facility has a wonderful initiative that supports local children that want to learn to surf. Children born and living in this area are privileged with having the sea on their doorstep and always want to engage in surfing. Thankfully Mr. Brights has made this possible and needs support. Donations of surfing equipment, mainly surfboards, leashes, and fins are very helpful. New or old, whatever condition or size will be appreciated.
There are also trusted local non-profit organizations in the city of Accra just in case you are in the area and you want to do more charity work and volunteering. Read more here.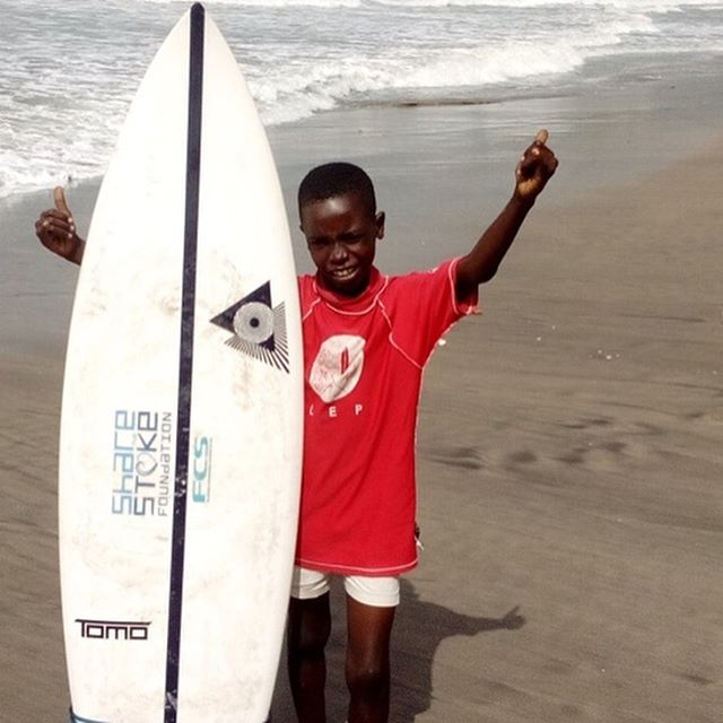 Mr. Brights focuses on giving his students and guest the needed training by personally assisting them with the skills to surf while putting their safety first. With great experience in the surfing industry, you are assured of a memorable experience during your time there. Do not forget the side attractions that come with your experiences such as a short video of yourself you surfing, video coaching and a variety of surfing movies to enjoy. Read more on Mr. Brights Surfing School.